Gods Unchained
Gods Unchained is a free-to-play trading card game where players compete in epic duels using fantasy cards. Led by Chris Clay, the former game director of Magic: The Gathering Arena, the game focuses on competitive play, which means players must strategically outsmart their opponents by building decks that are able to combat a wide variety of tactics. In Gods Unchained, players can completely own their digital items, giving them the freedom to trade, sell, and use their cards within or beyond the game – just like owning real, tangible cards.
Gods Unchained works like other online strategy games, with its own version of currency like "gold" or "credits". However, these coins take players' fiat money and convert it into a more pleasant gaming environment. The currency of the Gods Unchained game is your own real money.
There are currently a total of three game modes: 
Only - Play against the computer to test your skills and decks
Ranked - Earn to increase your rankings and earn rewards 
Direct Challenge – Invite your opponent to a friendly duel
Step 1: Select Your Deck Of Cards And The God 
Each new user is eligible for a welcome set containing 70 different cards, with two copies of each card. Thus, each player will start with 140 cards in total. 
Cards are used to build decks. A single deck requires 30 cards and must be aligned to one of six distinct gods – Light, Death, War, Nature, Magic and Deception. You can add up to 2 copies of the same card to your deck and only one copy if it's a legendary card. Just select "Choose Deck" to edit your decks. 
If you still don't know how to build a strong deck, don't worry! You'll get 6 different preset starter decks, each built with the free cards and aligned to a different god. If you are not satisfied with the starter deck, you can customize it by switching cards and clicking "SELECT" to save. 
Click "SELECT" to choose a deck. Once done click on "Play" to start a game.
Step 2: Choose A Power Of God 
Each god has four "Divine Powers". You can choose one at the start of a match to use during the game but choose carefully, as your God Power cannot be changed during the match. It can be used once per turn and requires a certain amount of mana per use. You can choose your God by lining up your deck of cards before a match.
Step 3: Replace The Cards You Don't Want 
You have four chances to replace the cards in your starting hand. The selected cards are randomly replaced. It is recommended to replace any cards that require higher mana costs (usually 4 mana or more) because you won't have much mana to use in the first few rounds.
Step 4: Start The Duel 
To summon creatures, drag and drop cards onto the board. To use powers or cast spells, hold and click on the cards and drag them to the desired target. God Powers can be used once per round and works the same as using a card. Your hand can contain a maximum of 9 cards, while a maximum of 6 creatures can be summoned on the board. The mana cost is associated with each card, which you find in the upper left corner of a card. You can find a creature's strength and hit point at the bottom of a card. Strength is the amount of damage a creature will inflict on an opposing creature when attacking or defending. Hit points are the amount of damage a creature can take before it dies.
All content on this page is based on and/or taken from the game original documentation/whitepaper. Play Portal shares Blockchain games so its readers can get knowledge about the top games available on the market.
Getting Started
- Go to the game's website and complete the account registration on Gods Unchained website.
- Download and install the application on your computer and confirm your account by clicking on the link sent to your email.
- Run the application in "Immutable" and log in to start the game. You are ready to play the game!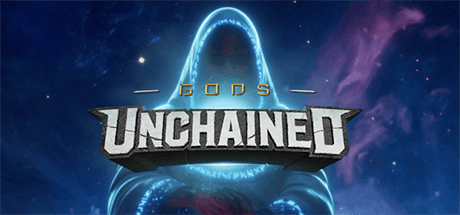 From the Director of Magic: The Gathering, comes a new strategy card game on the blockchain. Filled with possibilities for trade, collections, and amazing matches.
Platforms
Web
Genres
Free to Play, Card Game
Chain
Immutable-Ethereum
Developer
Gods Unchained
Tags